Board of Directors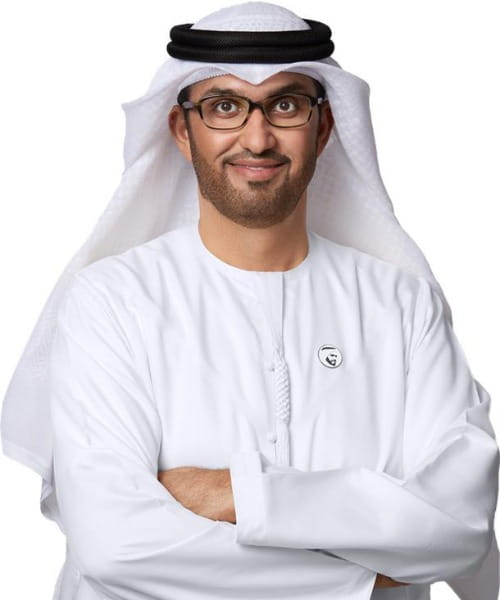 His Excellency Dr Sultan Al Jaber
HE Dr Sultan Al Jaber is Minister of State in the UAE Cabinet and Chief Executive Officer (CEO) of Abu Dhabi National Oil Company (ADNOC Group).
As Minister of State Dr Al Jaber is responsible for a number of economic, political, development and social files of the UAE, promoting the UAE's strategic relations with a number of countries. Dr Sultan oversaw the UAE's development programme in Egypt. He also assisted the launch of the China Joint Strategic Investment Fund and represents the UAE on the Board of Governors of the Asian Infrastructure Investment Bank (AIIB).
Dr Al Jaber began his career at ADNOC. He established Masdar, Abu Dhabi's renewable energy company in 2006, and served seven years as its CEO. In February 2016, while retaining the chairmanship of Masdar, he returned to ADNOC as its CEO.
Dr Al Jaber holds a number of additional executive positions, including Chairman of the National Media Council, Chairman of the Abu Dhabi Ports Company, and Director-General of the Zayed Sustainability Prize. In 2009 he led the UAE's successful bid to host the headquarters of the International Renewable Energy Agency (IRENA) at Masdar City in Abu Dhabi.
Dr Al Jaber holds a PhD in business and economics from the United Kingdom, as well as a BSc in Chemical and Petroleum Engineering and an MBA from the United States.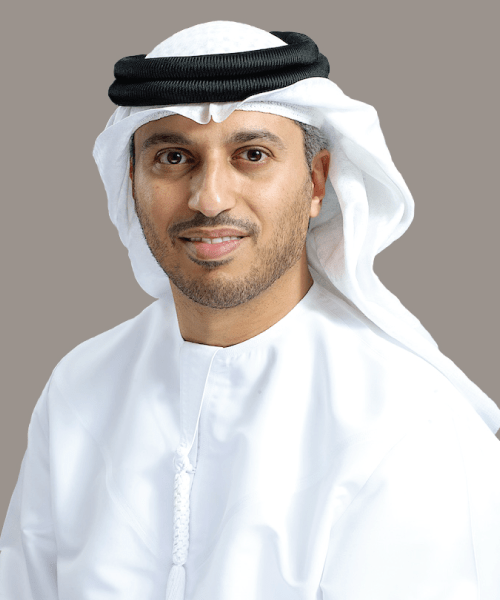 His Excellency Dr Ahmad Belhoul
HE Dr Belhoul was appointed Cabinet Member and Minister of State for Higher Education in February 2016. He was previously CEO of Masdar and a member of the Masdar Institute of Science and Technology's executive committee, and before that Vice President of the Industry Unit at Mubadala Development Company. Dr Belhoul holds a PhD from Monash University in Melbourne, Australia; a master's degree from the University of Melbourne; and a bachelor's degree in telecommunications engineering from Khalifa University.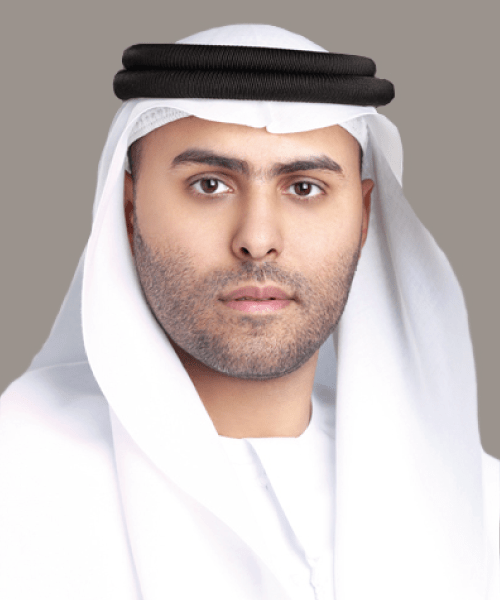 Ahmed Saeed Al Calily
Ahmed Saeed Al Calily is Chief Strategy & Risk Officer at Mubadala Investment Company, overseeing functions that guide Mubadala's future investment scope and provide comprehensive risk management to the organisation.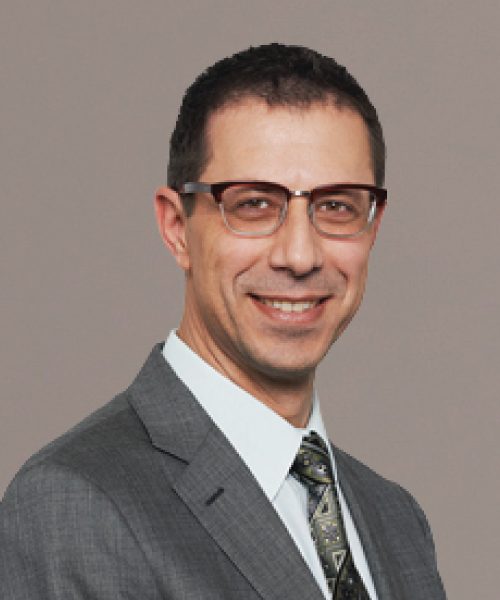 Carlos Obeid
Carlos Obeid is Mubadala's Chief Financial Officer responsible for the company's commercial functions including Mergers & Acquisitions, Structured Finance & Capital Markets, Treasury, Financial Planning & Business Performance, and Reporting & Control.
Before joining Mubadala, Carlos worked for the UAE Offsets Programme Bureau where he led a wide range of initiatives including privatisation, utilities and financial services.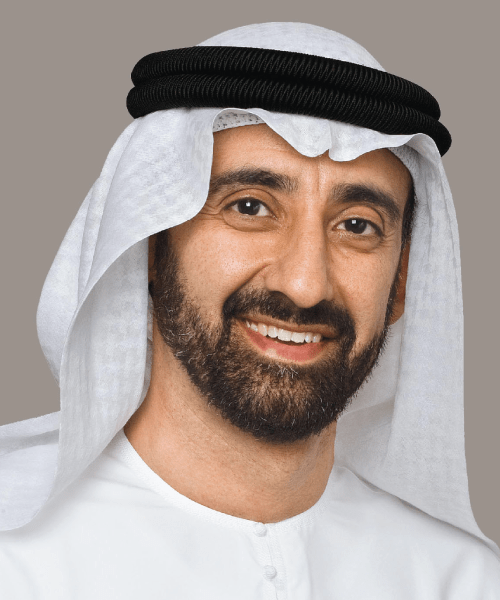 Homaid Al Shimmari
Homaid Al Shimmari is Deputy Group CEO and Chief Human Capital & Corporate Officer of Mubadala Investment Company. At Mubadala, he oversees Human Capital, Emiratisation, Business Services, Enterprise Technology Services, Government Affairs and Construction Management Services. Before joining Mubadala, Al Shimmari was a lieutenant colonel in the UAE Armed Forces.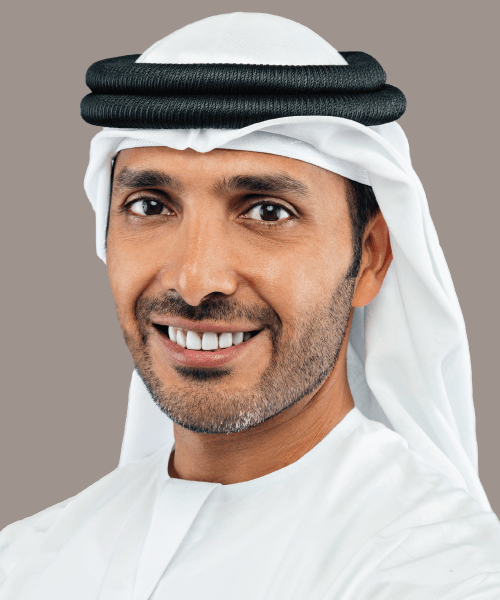 Khaled Abdulla Al Qubaisi
Khaled is the CEO of the Aerospace, Renewables & Information Communications Technology (ICT) platform of Mubadala Investment Company. His earlier roles include Chief Investment Officer at International Capital, and Head of Corporate Finance & Business Development at the National Bank of Abu Dhabi.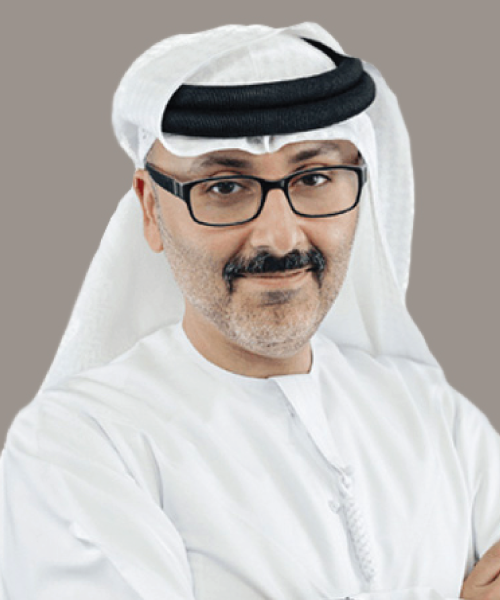 Waleed Al Mokarrab Al Muhairi
Waleed Al Mokarrab Al Muhairi is Deputy Group CEO and Chief Executive Officer, Alternative Investments & Infrastructure at Mubadala Investment Company. As Deputy Group CEO, he runs group level special projects while ensuring that the company's four platforms are coordinating efficiently. In addition, he leads the company's healthcare, real estate & infrastructure, and capital investments portfolios.