Board of Directors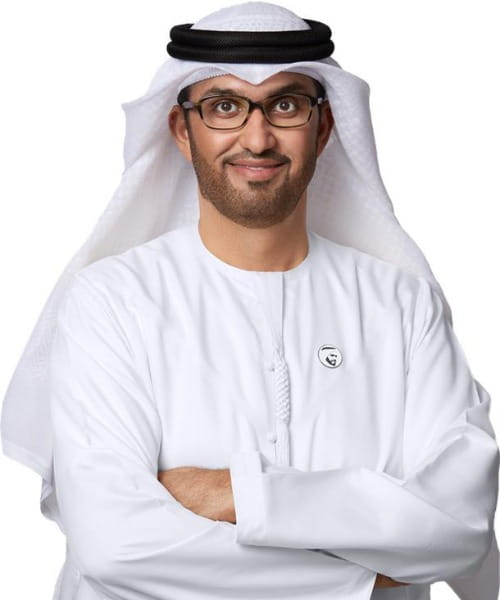 HE Dr Sultan Al Jaber
Chairman of Masdar, HE Dr Sultan Al Jaber is Minister of Industry and Advanced Technology in the UAE Cabinet and Chief Executive Officer (CEO) of Abu Dhabi National Oil Company (ADNOC Group). He is also Chairman of the Emirates Development Bank.
Dr Al Jaber began his career at ADNOC. He established Masdar, Abu Dhabi's renewable energy company in 2006, and served seven years as its CEO. In February 2016, while retaining the chairmanship of Masdar, he returned to ADNOC as its CEO.
Dr Al Jaber holds a number of additional executive positions, including Chairman of the National Media Council, Chairman of the Abu Dhabi Ports Company, and Director-General of the Zayed Sustainability Prize. In 2009 he led the UAE's successful bid to host the headquarters of the International Renewable Energy Agency (IRENA) at Masdar City in Abu Dhabi.
Dr Al Jaber holds a PhD in business and economics from the United Kingdom, as well as a BSc in Chemical and Petroleum Engineering and an MBA from the United States.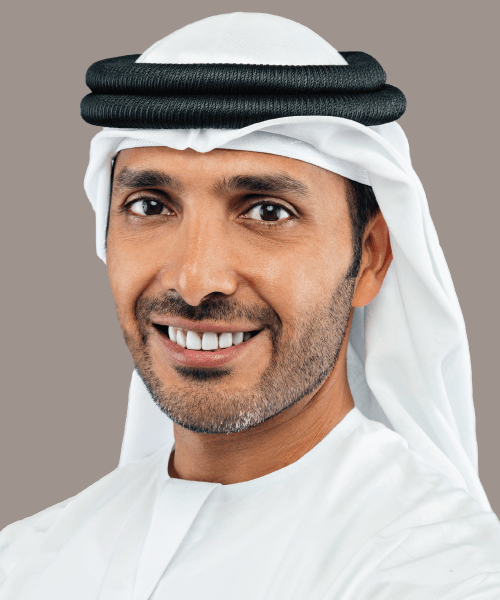 Khaled Abdulla Al Qubaisi
Vice Chairman of Masdar, Khaled is the CEO of the Aerospace, Renewables & Information Communications Technology (ICT) platform of Mubadala Investment Company. His earlier roles include Chief Investment Officer at International Capital, and Head of Corporate Finance & Business Development at the National Bank of Abu Dhabi.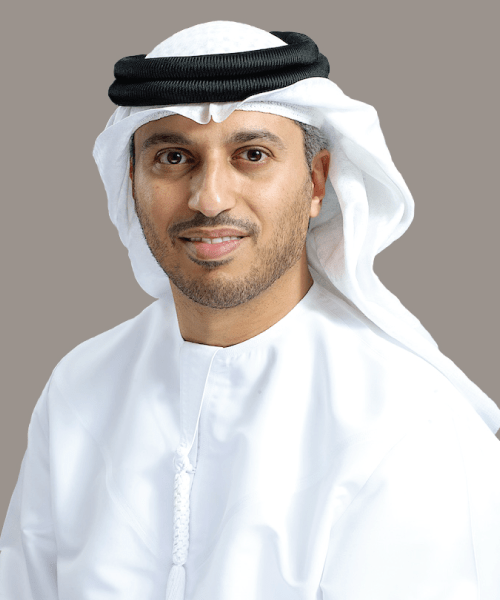 HE Dr Ahmad Belhoul
HE Dr Belhoul was appointed Minister of State for Businesses and SMEs in the UAE Cabinet in July 2020, having previously been Minister of State for Higher Education. He was also formerly CEO of Masdar and a member of the Masdar Institute of Science and Technology's executive committee, and before that Vice President of the Industry Unit at Mubadala Development Company. Dr Belhoul holds a PhD from Monash University in Melbourne, Australia; a master's degree from the University of Melbourne; and a bachelor's degree in telecommunications engineering from Khalifa University.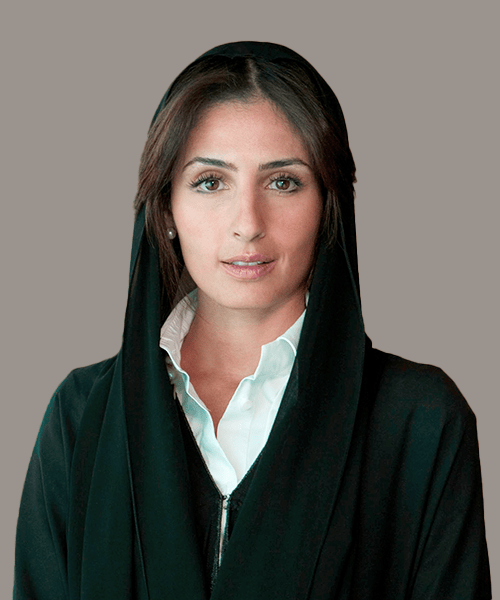 HE Razan Khalifa Al Mubarak
HE Razan Al Mubarak is Managing Director of the Environment Agency – Abu Dhabi (EAD). Her Excellency is a board member of numerous interconnected environmental influencers and stakeholders within the UAE, including the Federal Authority for Nuclear Regulation, and serves as Chair of the Board of Directors of the International Centre for Biosaline Agriculture. Her Excellency holds an MSc in Public Understanding of Environmental Change from University College London, UK, and a BA (Hons) in Environmental Studies and International Relations from Tufts University, Massachusetts, US.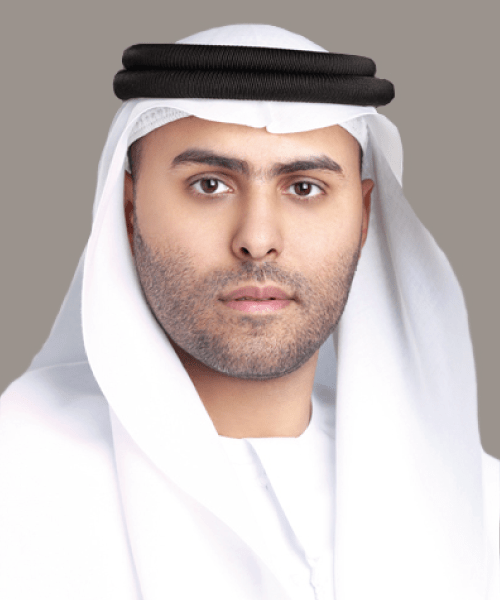 Ahmed Saeed Al Calily
Ahmed Saeed Al Calily is Chief Strategy & Risk Officer at Mubadala Investment Company, overseeing functions that guide Mubadala's future investment scope and provide comprehensive risk management to the organisation.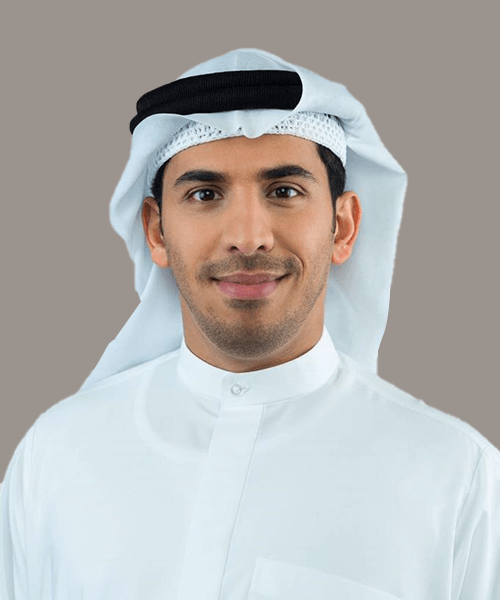 Saeed Al Mazrouei
Saeed Al Mazrouei is the Deputy Chief Financial Officer and Executive Director of Mergers and Acquisitions at Mubadala Investment Company. He holds a BSc in Finance from Suffolk University, US, an MSc in International Securities Investment and Banking from the University of Reading, UK, and an MSc in National Security and Strategic Studies from National Defense College, UAE.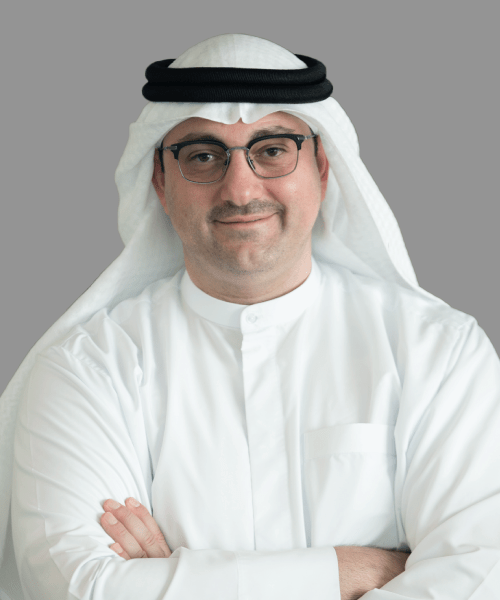 Mohamed Jameel Al Ramahi
As Chief Executive Officer (CEO), Mohamed Jameel Al Ramahi leads the strategic development of Abu Dhabi Future Energy Company (Masdar), today a leading global commercial enterprise in renewable energy and clean technologies. A company veteran, he has played an instrumental role in the company's emergence over the past decade, both as a catalyst for renewable energy in the Arab world and as an early adopter of advanced clean technologies at scale in key international markets. He holds a bachelor's degree in business administration & finance from the University of Evansville in the United States.