Board of Directors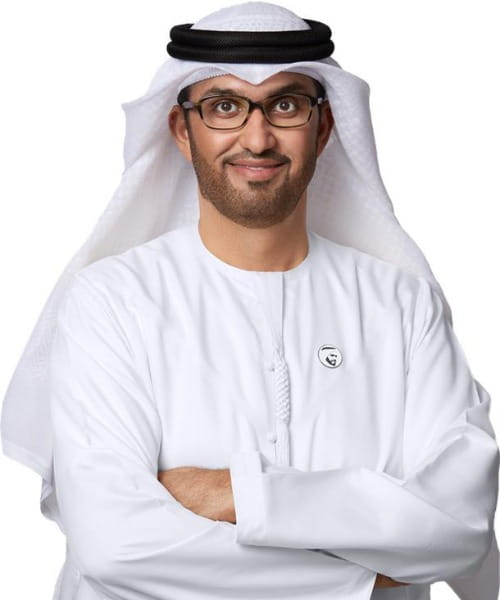 HE Dr Sultan Al Jaber
H.E. Dr. Sultan Ahmed Al Jaber is a member of the UAE Federal Cabinet, Minister of Industry and Advanced Technology, the UAE's special envoy on climate change, Group CEO of the Abu Dhabi National Oil Company (ADNOC) and Chairman of Masdar.
In November 2020, H.E. Dr. Sultan was appointed as the UAE's special envoy for climate change, a role he previously served in from 2010 to 2016, while spearheading the UAE's clean energy agenda at Masdar, Abu Dhabi's pioneering renewable energy initiative.
Dr. Al Jaber was appointed to the UAE cabinet in 2013, where he served as Minister of State of the UAE until July 2020. In his role as Minister of Industry and Advanced Technology, he oversees efforts to expand the industrial development of the UAE, leveraging technology as a key enabler in the Fourth Industrial Age.
Since being appointed Group CEO in 2016, Dr. Al Jaber has transformed ADNOC under the guidance of the UAE leadership, increasing efficiencies while fostering a more commercial mindset. In particular, he has prioritized the adoption of breakthrough technologies including AI, Big Data and Blockchain.
Prior to leading ADNOC, Dr. Al Jaber was the Chief Executive Officer of the Energy platform at Mubadala, the Abu Dhabi government's strategic investment arm. In 2006, he helped establish Masdar, Abu Dhabi's pioneering renewable energy initiative, and served seven years as its CEO, guiding its global contribution to clean technology and sustainable development. In 2009, he led Masdar's efforts in the UAE's successful bid to host the headquarters of the "International Renewable Energy Agency" (IRENA).
Dr. Al Jaber also holds several advisory positions where he counsels on issues related to energy, economics, strategic communications and sustainable development. These include Chair of the Board of Trustees of the Mohamed bin Zayed University of Artificial Intelligence, the world's first graduate-level, research-based AI University, based at Masdar City in Abu Dhabi. He has also served on the United Nations Secretary General's High Level Group on Sustainable Energy for All.
In 2013, Dr. Al Jaber was made an honorary Commander of the Most Excellent Order of the British Empire (CBE) by Her Majesty Queen Elizabeth II. In 2019, he received a lifetime achievement award from the prime minister of India, Narendra Modi.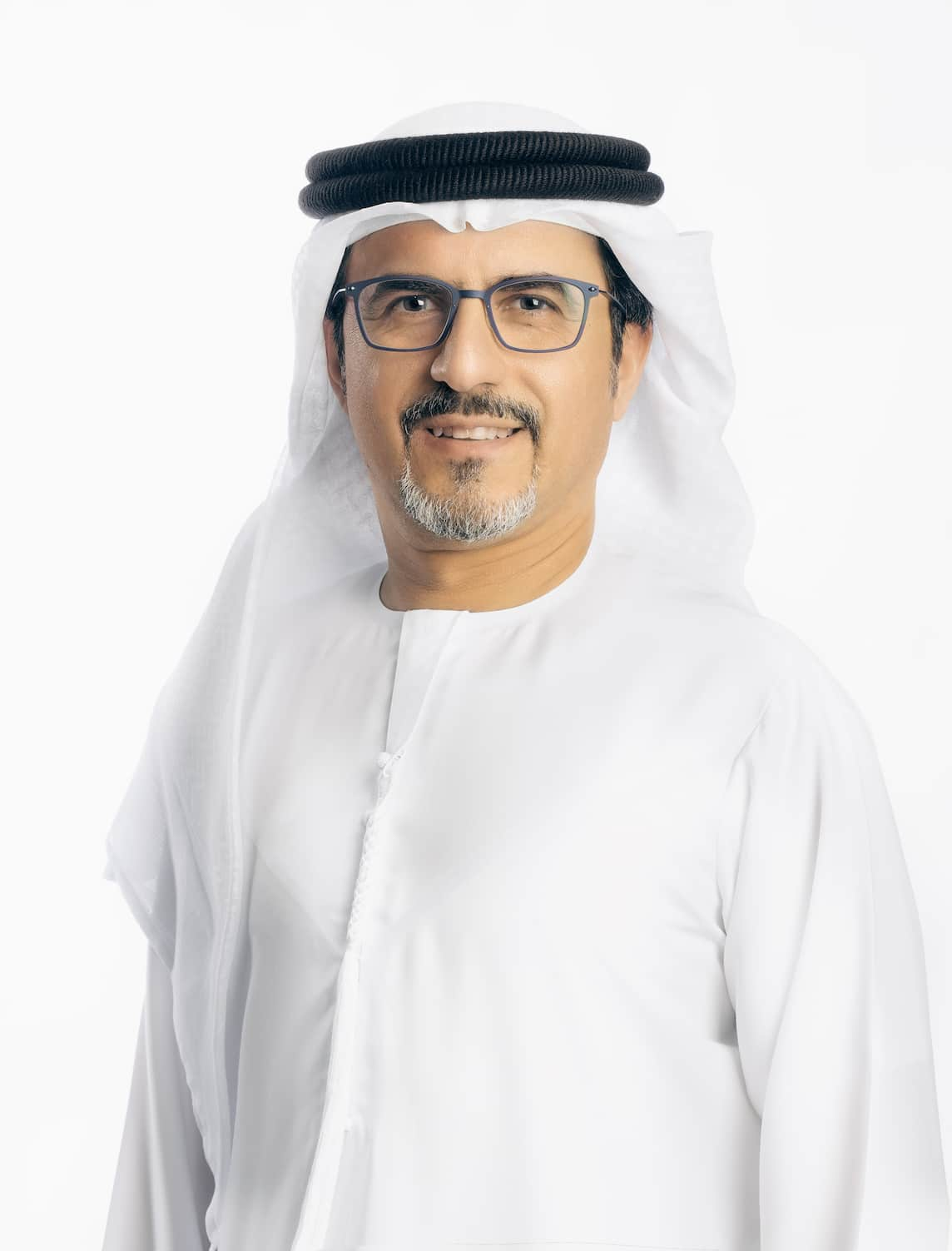 Musabbeh Al Kaabi
Musabbeh is the Chief Executive Officer of Mubadala's UAE Investments platform. The platform contributes to the acceleration of the UAE's economic transformation, and the development of homegrown world class champions, fostering vibrant industrial and commercial clusters, and partnering with world-class global entities. The UAE Investments portfolio includes UAE-led assets in multiple sectors including energy, metals, aerospace, technology, healthcare, real estate and infrastructure.
He is also a member of Mubadala's Investment Committee, playing a strategic role advising on all major investment decisions related to the full range of the Company's sectors and businesses.
Prior to his current role, Musabbeh was responsible for the company's substantial international energy portfolio as CEO of the Petroleum & Petrochemicals platform from 2017 to 2020. As CEO, Musabbeh oversaw an integrated energy portfolio of investments valued in excess of $40 billion USD with over 10 asset companies operating along the value chain.
He also served the Group as CEO of Mubadala Petroleum, Mubadala's wholly owned exploration and Production Company, from 2014 to 2017. During his tenure, he successfully led the company through a challenging period of declining commodity prices, locking in significant cost efficiencies and operational improvements whilst high grading the portfolio to focus on value-adding assets and maintaining an exemplary health and safety record. He joined Mubadala Petroleum in 2013 as Chief Growth Officer, responsible for new business development, mergers & acquisitions and exploration.
Musabbeh began his career at the Abu Dhabi National Oil Company (ADNOC) where he spent 16 years during which he held a series of increasingly senior technical and managerial roles, rising to lead ADNOC's Exploration Division. In 2005, he had a cross posting with Shell in the Netherlands where he joined as a Geophysicist for a year.
As a multi-sector expert, Musabbeh currently serves Chairman of the Board of Mubadala Petroleum, and Yahsat. He is the Vice Chairman of Masdar, Mubadala Health. In 2020, he was appointed to the board of Emirates Global Aluminium, the world's largest 'premium aluminium' producer and the biggest industrial company in the UAE outside oil and gas. Musabbeh is also a board member of the UAE International Investors Council, Tabreed, a UAE-based regional utility leader, Dolphin Energy, a multinational gas development and transportation initiative and First Abu Dhabi Bank, a leading bank in the country.
He is also an active contributor to investment and energy sector internationally, regularly participating in leading industry forums and publications.
Musabbeh holds a Bachelor of Science degree in Geophysical Engineering from Colorado School of Mines and a Master of Sciences in Petroleum Geoscience from Imperial College, London.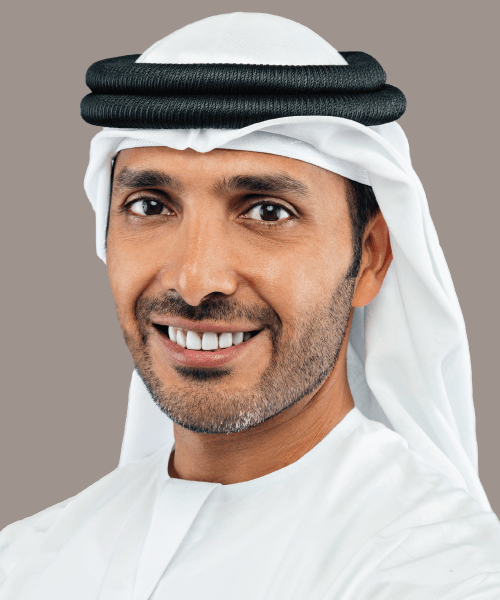 Khaled Abdulla Al Qubaisi
Khaled is the Chief Executive Officer, Real Estate & Infrastructure Investments at Mubadala. This is a portfolio of both physical and digital assets around the globe, which includes properties, real estate, and the consolidation of our international infrastructure that offer long-term stable returns across business cycles. Before joining Mubadala, Khaled worked as Chief Investment Officer at International Capital and was the Head of Corporate Finance & Business Development at the National Bank of Abu Dhabi, where he focused on developing the bank's investment banking capabilities.
Dr. Bakheet Al Katheeri
Dr. Bakheet is the Executive Director of UAE Industries unit within Mubadala's UAE Investments platform. The platform contributes to the acceleration of the UAE's economic transformation, and investing in national world class champions, fostering vibrant industrial and commercial clusters, and partnering with world-class global entities.
With over 20 years of diverse experience in the energy sector, Dr. Bakheet is a member of industry Boards and committees in the UAE including, Cepsa, Oil Search, Mubadala Petroleum and Emirates Global Aluminum.
Before joining Mubadala Dr. Bakheet held positions at Abu Dhabi National Oil Company (ADNOC), leading the production and facilities engineering for five of its operating companies covering all offshore operators in Abu Dhabi.
Dr. Bakheet holds a BSc degree in Petroleum Engineering and applied Mathematics from the University of Tulsa (Oklahoma, USA) and MSc in Environmental Science from UAE University. He also holds an Executive MBA from HCT, UAE and a Doctorate of Business Administration from the College of Business and Economics, UAE University.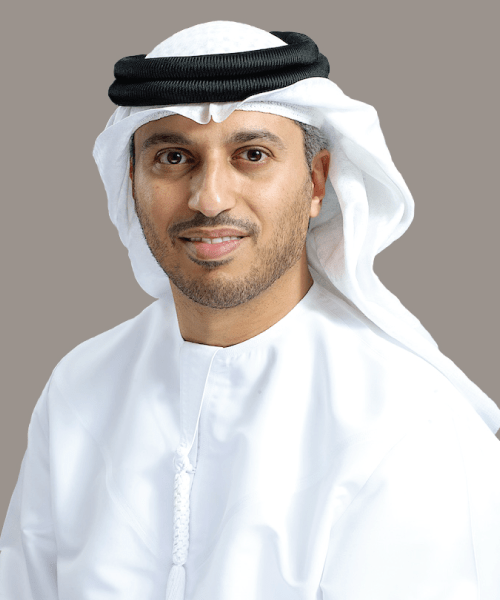 HE Dr Ahmad Belhoul – Minister of Education
HE Dr Belhoul was appointed Minister of State for Businesses and SMEs in the UAE Cabinet in July 2020, having previously been Minister of State for Higher Education. He was also formerly CEO of Masdar and a member of the Masdar Institute of Science and Technology's executive committee, and before that Vice President of the Industry Unit at Mubadala Development Company. Dr Belhoul holds a PhD from Monash University in Melbourne, Australia; a master's degree from the University of Melbourne; and a bachelor's degree in telecommunications engineering from Khalifa University.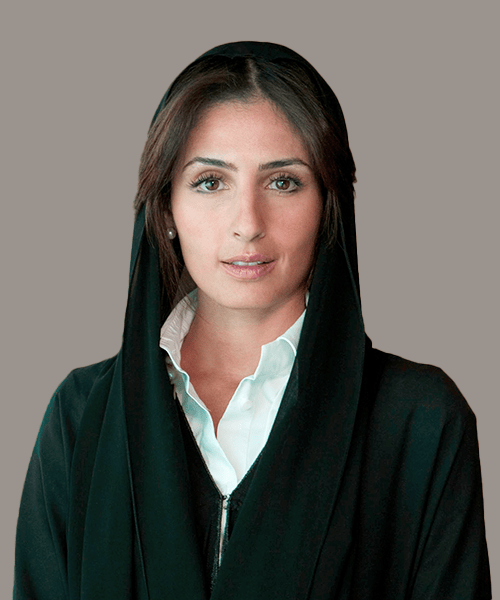 HE Razan Khalifa Al Mubarak - President of the International Union for the Conservation of Nature
HE Razan Al Mubarak is Managing Director of the Environment Agency – Abu Dhabi (EAD). Her Excellency is a board member of numerous interconnected environmental influencers and stakeholders within the UAE, including the Federal Authority for Nuclear Regulation, and serves as Chair of the Board of Directors of the International Centre for Biosaline Agriculture. Her Excellency holds an MSc in Public Understanding of Environmental Change from University College London, UK, and a BA (Hons) in Environmental Studies and International Relations from Tufts University, Massachusetts, US.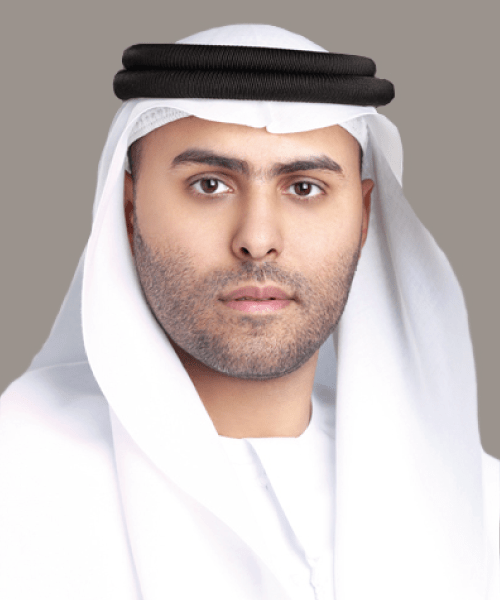 Ahmed Saeed Al Calily
Ahmed Saeed Al Calily is Chief Strategy & Risk Officer at Mubadala Investment Company, overseeing functions that guide Mubadala's future investment scope and provide comprehensive risk management to the organisation.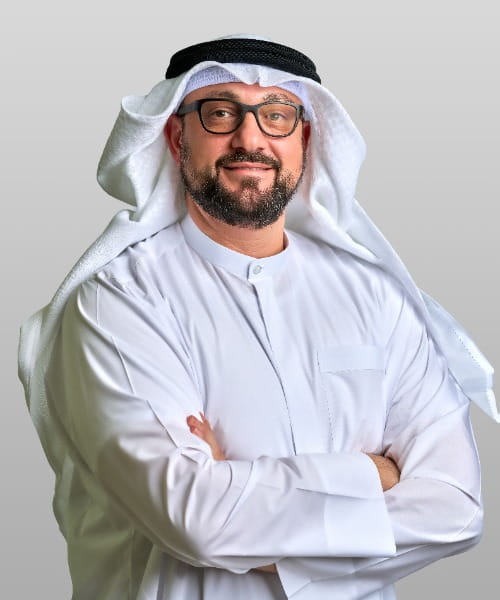 Mohamed Jameel Al Ramahi
As Chief Executive Officer (CEO), Mohamed Jameel Al Ramahi leads the strategic development of Abu Dhabi Future Energy Company (Masdar), today a leading global commercial enterprise in renewable energy and clean technologies. A company veteran, he has played an instrumental role in the company's emergence over the past decade, both as a catalyst for renewable energy in the Arab world and as an early adopter of advanced clean technologies at scale in key international markets. He holds a bachelor's degree in business administration & finance from the University of Evansville in the United States.