Masdar Executive Team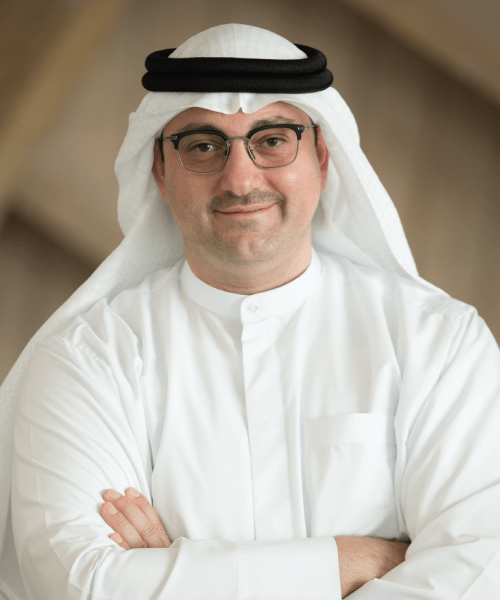 Mohamed Jameel Al Ramahi, Chief Executive Officer
As Chief Executive Officer (CEO), Mohamed Jameel Al Ramahi leads the strategic development of Masdar (Abu Dhabi Future Energy Company), today a leading global commercial enterprise in renewable energy and clean technologies.
A company veteran, he has played an instrumental role in Masdar's emergence over the last decade, both as a catalyst for renewable energy in the Arab world and as an early adopter of advanced clean technologies at scale in key international markets.
Joining Masdar as Head of Internal Audit & Compliance in 2008, Al Ramahi established the firm's enterprise risk management function, before being appointed Director of Corporate Services & Financial Affairs in March 2011 and then Chief Financial Officer in December 2012.
Al Ramahi served as Chief Operating Officer from 2013 to 2016, driving substantial bottom line growth across the organisation. In February 2016, Al Ramahi succeeded Dr Ahmad Belhoul as CEO. His appointment coincided with Masdar's 10th anniversary and further expansion of the firm's commercial portfolio, including the ramping up of construction at the flagship sustainable urban community Masdar City in Abu Dhabi, and the award of a number of large-scale renewable energy projects.
In June 2016, under Al Ramahi's leadership, a Masdar-led consortium was chosen to develop the 800-megawatt (MW) third phase of the Mohammed Bin Rashid Al Maktoum (MBR) Solar Park in Dubai in partnership with Dubai Electricity and Water Authority (DEWA), after quoting a record-low price for solar power generation of 2.99 US cents per kilowatt-hour. The photovoltaic (PV) project will be one of the world's largest solar power plants in terms of electricity output when completed in 2020.
Al Ramahi is a member of the Masdar Investment Committee and a board member of a number of prominent corporations, joint ventures and special entities, including Shuaa Energy 2 PSC, the special project vehicle developing the third phase expansion of the MBR Solar Park, and the UAE-based district cooling firm Tabreed. Before joining Masdar, Al Ramahi ran the internal audit and risks management function of Abu Dhabi Gas industries Limited (GASCO). He holds a bachelor's degree in business administration & finance from the University of Evansville in the United States.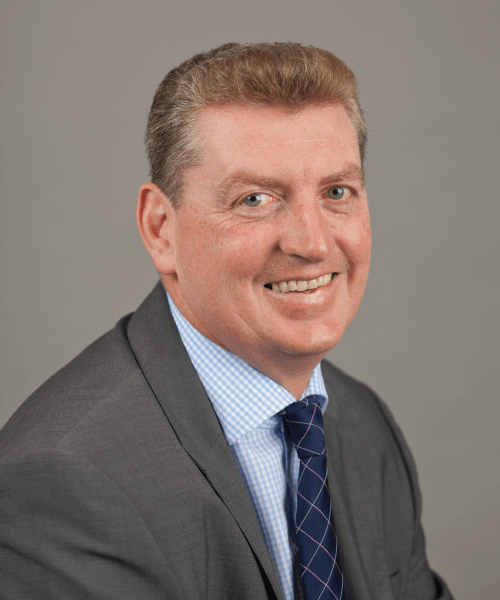 Niall Hannigan, Chief Financial Officer
As Chief Financial Officer of Masdar, Niall Hannigan brings more than 25 years' experience in accounting, auditing, financial management, risk management, business and financial strategy, financing, commercial negotiation and business development. He is a qualified chartered accountant and a fellow of the Institute of Chartered Accountants in Ireland.
Hannigan also serves on the following Masdar-related boards
Masdar City Services LLC
Masdar Energy Holding LLC
Masdar Energy Limited
Masdar Holding LLC
Masdar Energy UK Limited
Masdar Offshore Wind UK Limited
Masdar Energy B.V.
Masdar Solar & Wind Cooperatief U.A.
Enviromena Power Systems LLC
From 2008 to 2010, Hannigan was CFO of Zabeel Properties where he was responsible for advising the board on the company's medium to long-term development strategy. He was also the regional CFO of Emaar Properties from 2005 to 2008, managing the financial and risk management of the company's international real-estate development operations in MENA.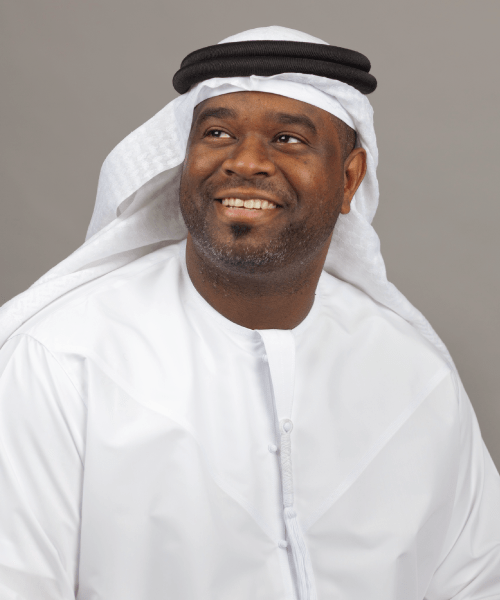 Bader Saeed Al Lamki, Executive Director, Clean Energy
Bader Saeed Al Lamki is responsible for Masdar's Clean Energy division and its activities in investment, green field development and operations in utility-scale renewable energy projects and off-grid clean power projects in the MENA region and international markets.
A UAE national, Al Lamki joined Masdar in February 2008 from ADMA-OPCO after successfully leading a strategic project to increase oil production to nearly 1 million barrels per day. Earlier in his career, Al Lamki also worked for French oil major Total, advising the company on oil and gas projects in Africa.
Al Lamki is currently Chairman of Shams 1 Company, a joint venture between Masdar and Total. He also sits on the board of Torresol Company (Spain), Dudgeon (UK), and Tafilah Company (Jordan). Al Lamki holds a Bachelor of Science degree in Chemical Engineering from UAE University.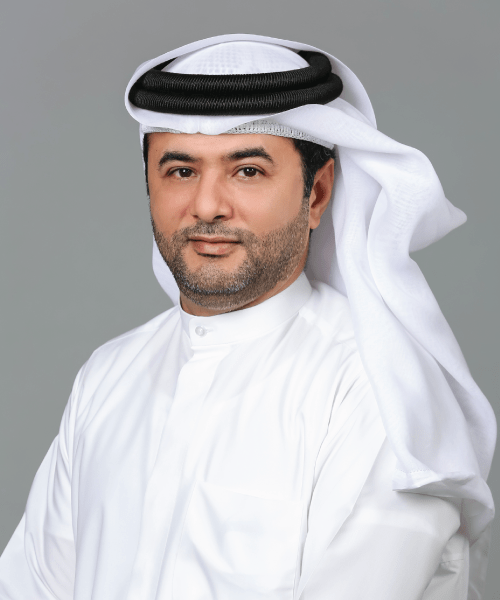 Yousef Ahmed Baselaib, Executive Director, Sustainable Real Estate
Yousef Ahmed Baselaib is Executive Director of Masdar's Sustainable Real Estate division and Abu Dhabi's flagship sustainable urban community, Masdar City.
He is responsible for driving the growth and strategic direction of Masdar City, including its partnerships, research and innovation clusters, and evolution as both a residential community and business free zone.
Previously, Baselaib served as Senior Advisor to the CEO of Masdar, advising on the company's strategic alignment with its mandate to support the economic diversification of Abu Dhabi and the UAE. Prior to that, he was seconded from Masdar to the UAE-Egypt Task Force (ETF), where he worked with the UAE Minister of State HE Dr Sultan Ahmed Al Jaber to execute numerous development and infrastructure projects in the country.
Before joining Masdar in 2008, Baselaib was a senior manager with Dubai Properties. Earlier, he was Head of Registration at Abu Dhabi Gas Industries Ltd (GASCO). He has a Bachelor's degree in Business Administration from the Higher Colleges of Technology in Dubai.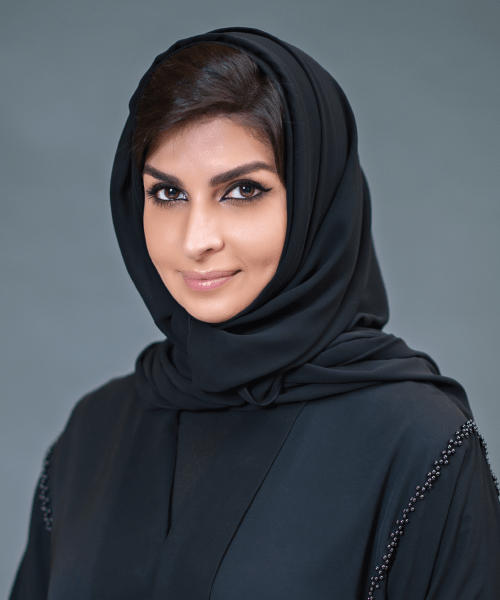 Dr Lamya Nawaf Fawwaz, Executive Director, Brand & Strategic Initiatives
Dr. Lamya Nawaf Fawwaz is the Executive Director of Brand and Strategic Initiatives at Masdar. She is responsible for leading the company's communication and branding strategies and implementing an effective stakeholder engagement strategy to build, strengthen and maintain relationships with key stakeholders to advance the organisation's business and corporate social responsibility goals.
In her current role, Dr. Fawwaz serves as director of the Zayed Sustainability Prize, an annual award that accelerates the development of sustainable solutions that promote prosperity across the world; leads Abu Dhabi Sustainability Week, one of the world's largest sustainability gatherings; serves as program director of the UAE-led Women in Sustainability, Environment and Renewable Energy (WiSER) initiative, which aims to encourage more women to be involved in innovative solutions to the world's energy and climate challenges; and oversees Masdar's youth outreach initiatives, which aim to inspire and empower the next generation of sustainability leaders.
Prior to joining Masdar, Dr. Fawwaz was the Vice President of Institutional Advancement and Public Affairs at the Masdar Institute of Science and Technology, the world's first graduate level university dedicated to advanced energy and sustainable technologies.
Dr. Fawwaz graduated from the George Washington University with a Doctorate in higher education administration and a Master's degree in Information System Technology.
Ahmed Baghoum, Executive Director, Human Capital & Services
Ahmed Baghoum is Executive Director of Human Capital & Services. He has overall responsibility for talent acquisition and development at Masdar, with a particular focus on optimising its UAE national talent. He also leads the company's corporate services activities. Baghoum was previously Director of the Masdar City Free Zone.
Before joining Masdar, Baghoum was Executive Director of Customer Operations at the Dubai Technology & Media Free Zone Authority, which includes Dubai Internet City, Dubai Media City and Dubai Knowledge Village. He holds an MBA from Texas Tech University, as well as a Master's Certificate in Project Management and Management Concepts from Regis University in the United States.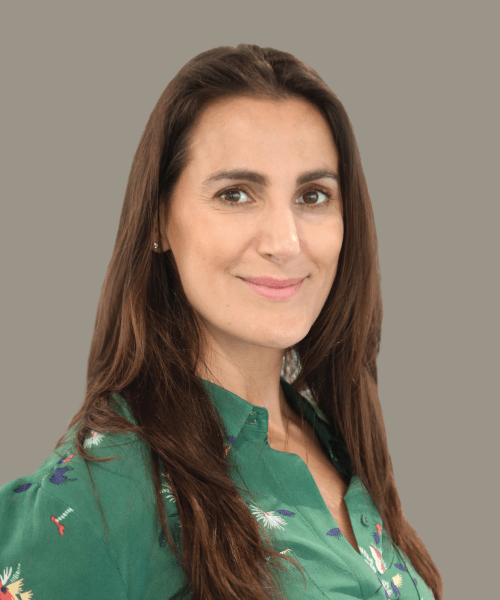 Nadia Bardawil, General Counsel
In her capacity as General Counsel, Nadia Bardawil has overall responsibility for the legal function of Masdar's business. She is an English-qualified project finance lawyer with 12 years' of experience advising on multi-sourced financings, power, petrochemical, renewable and infrastructure projects.
Nadia is a commercial lawyer engaged in helping Masdar to achieve its strategic business initiatives whilst managing its legal exposure. She is an experienced negotiator, having spent 10 years in private practice with Shearman & Sterling LLP in London and Abu Dhabi advising both sponsors and lenders on a diversity of legal and commercial issues