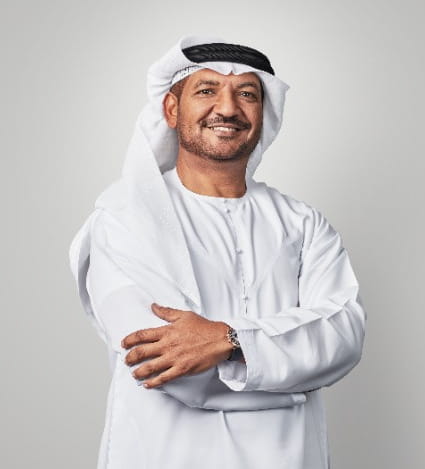 Khaled Salmeen
Khaled Salmeen has served as Executive Director of Downstream Industry, Marketing and Trading Directorate of ADNOC since 24th January 2021, having previously served as Executive Director of the Marketing, Sales & Trading Directorate of ADNOC from 5 February 2019.
Mr. Salmeen previously also served as chief executive officer of the Khalifa Industrial Zone (KIZAD), Chairman of Abu Dhabi Terminals, and chief operating officer of the National Central Cooling Company (Tabreed). He also served as director of ADNOC's Transformation Project Management Office from 2016 to 2017.
Mr. Salmeen currently serves on several ADNOC Group company boards of directors. He is also Chairman of TA'ZIZ and Chairman of ADNOC Trading.
Mr. Salmeen holds a BSc in Engineering from Colorado School of Mines, Colorado, USA, an Executive MBA from INSEAD, and a Project Management Professional (PMP) certificate from the Project Management Institute (PMI) and Harvard Business School.