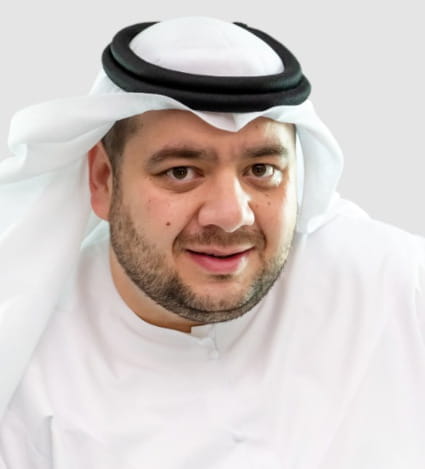 H.E. Mohamed Hassan Alsuwaidi
Deputy Chairman, elected 2022
His Excellency Mohamed Hassan Alsuwaidi is the Managing Director and Chief Executive Officer at ADQ, an Abu Dhabi-based investment and holding company.
HE Alsuwaidi also holds the positions of Chairman of Abu Dhabi National Energy Company (TAQA), NEXT50, Pure Health and ADC Acquisition Corporation (ADC). Additionally, His Excellency is the Vice Chairman of Abu Dhabi Airports (ADAC), Deputy Chairman of Abu Dhabi Future Energy Company (Masdar) and Second Vice Chairman of Aldar Properties.
He is a member of the Board of Directors at ADNOC Distribution, Abu Dhabi Pension Fund, Emirates Nuclear Energy Corporation (ENEC), Louis Dreyfus Company (LDC), Al Dahra Holding, Lulu Group International and MiZa.
Prior to joining ADQ, HE Alsuwaidi garnered extensive experience across multiple sectors in his tenure with Mubadala Investment Company, where he held several investment management positions covering sectors such as metals and mining, real estate, hospitality, infrastructure, technology, and agriculture.
Qualifications and recognition: HE Alsuwaidi holds a bBachelor's degree in Accounting from United Arab Emirates University.