Masdar Executive Team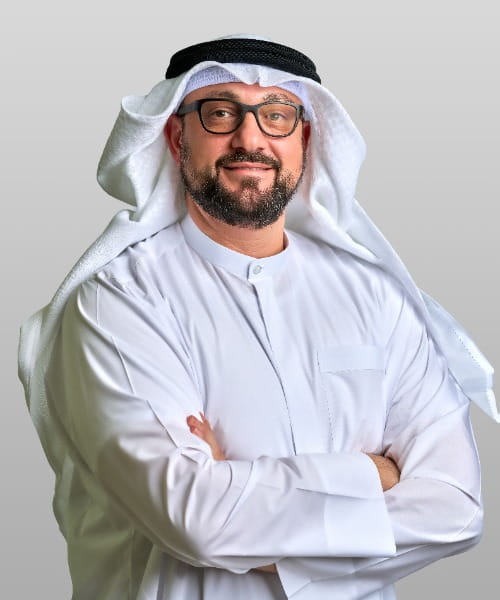 Mohamed Jameel Al Ramahi
Chief Executive Officer
Mohamed Jameel Al Ramahi is the Chief Executive Officer of Masdar, a global clean energy powerhouse active in over 40 countries.
Under his leadership, Masdar has developed into one of largest renewable energy companies in the world, with a combined global project portfolio of over 20GW of clean energy capacity, and ambitions to grow to 100GW – and 1 million tons of annual green hydrogen production - by 2030.
Mr. Al Ramahi first joined Masdar in 2008 and has held senior leadership positions in the company for nearly a decade and a half, serving as Chief Financial Officer and Chief Operating Officer prior to his appointment as CEO in 2016.
In addition to his role as CEO, Mr. Al Ramahi holds a number of prominent board positions. He is Chairman of the Masdar Executive Committee, Vice-Chair of the Global Council on Sustainable Development Goals, and serves on the Board of Directors for Emirates Waste to Energy Company, and Shuaa Energy 2 PSC, the company developing phase 3 of the Mohammed Bin Rashid Al Maktoum Solar Park in Dubai.
A natural collaborator, Mr. Al Ramahi is also an active member of several groups dedicated to facilitating strong international cooperation in the fields of business and sustainability. These include the French Business Group, Australian Business Group, the US-UAE Business Council, and the Sustainable Markets Initiative Taskforce for Energy Transition.
Mr. Al Ramahi holds Honorary Fellowship in the Energy Institute and has been named Trailblazer of the Year 2022 by S&P Global Platts and International Energy Diplomacy Person of the Year 2020 by Gulf Intelligence, among various other international accolades.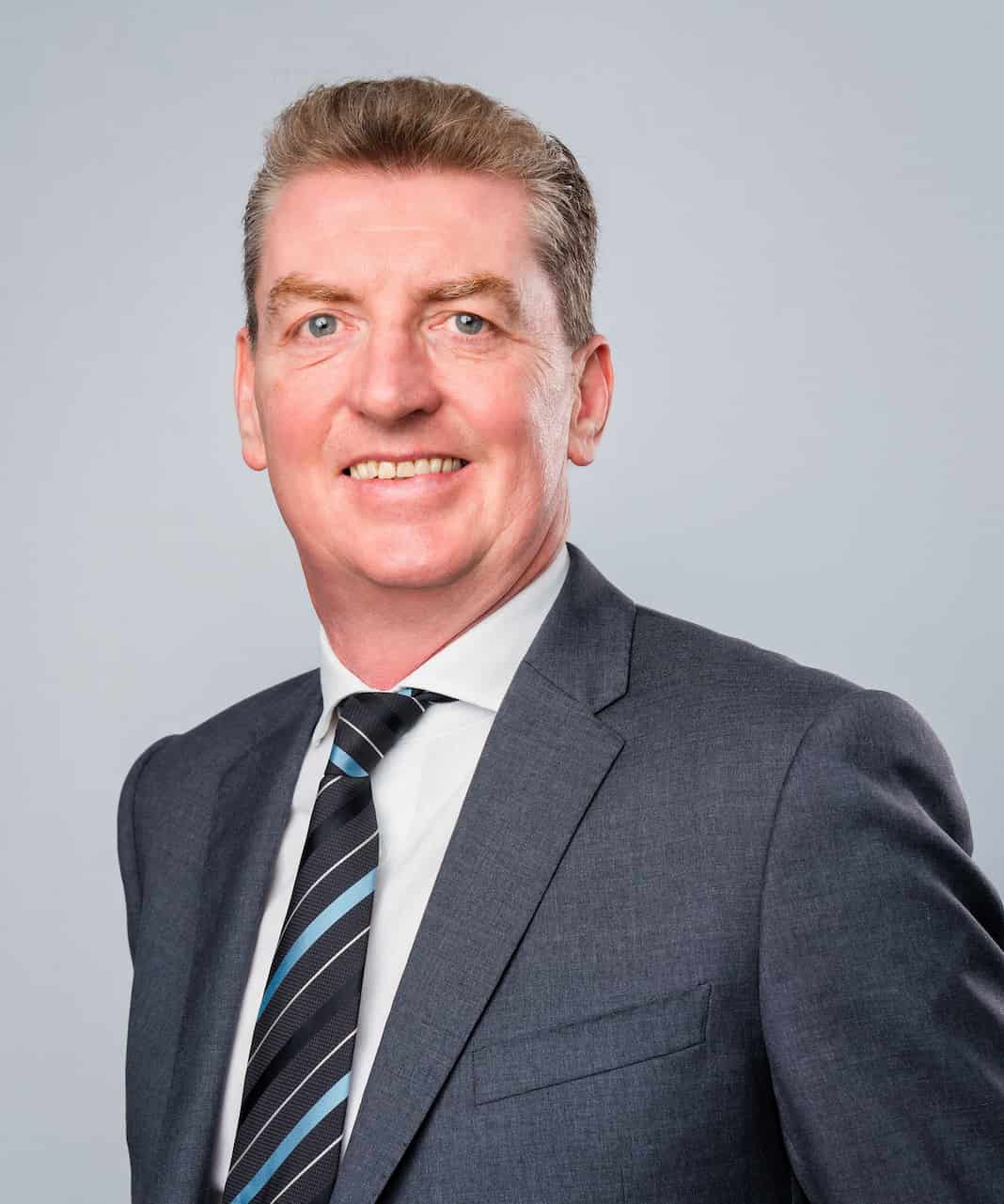 Niall Hannigan
Chief Financial Officer
In his capacity as Chief Financial Officer of Masdar, Abu Dhabi's renewable energy company, Niall Hannigan brings to the CFO role more than 35 years' experience in business and financial strategy, corporate and project financing, commercial negotiation and business development activities, tax, accounting, auditing, financial management, and risk management,. He is a qualified chartered accountant and a fellow of the Institute of Chartered Accountants in Ireland.

Having worked in Asia, Australia, Europe, the Middle East and North Africa and on the Indian subcontinent, Mr Hannigan has strong international and multicultural experience, and thrives on working in diverse geographies and marketplaces.

He is a business-focused finance executive with a strategic mindset and a commercial outlook, having developed his skills across a variety of sectors, including renewable energy, real-estate development and services, asset management, and manufacturing sales and distribution.

Prior to joining Masdar, Mr. Hannigan served as CFO for Zabeel Properties from 2008 to 2010 and was responsible for advising the board on the medium to long-term development strategy, including asset positioning, funding, development phasing, optimal development mix (across asset classes and income streams), and asset disposition strategies. He also directed business development, risk management and commercial asset management activities, while heading key commercial and financial negotiations on behalf of the company.

Mr. Hannigan was also formerly the regional CFO for Emaar Properties from 2005 to 2008. He managed the financial and risk management of the company's international real-estate development operations throughout the Middle East and North Africa region.

In addition to his role in Masdar, Mr Hannigan serves on several Masdar-related boards, including Masdar Energy UK Limited; Masdar Offshore Wind UK Limited; Masdar Offshore Wind Scotland Limited; Masdar Energy B.V. (MEBV) Holland; Masdar Solar & Wind Cooperatief U.A. (MSWC) Holland; Jordan Wind Project Company PSC (Tafila); Baynouna Solar Energy Company (BSEC) Jordan, Tesla Wind (WEBG), Serbia, Infinity Power Holdings B.V., Emirates Solar Power Company LLC; Masdar Green REIT (CEIC) Limited and Masdar Capital Management Limited. He is also active on the Audit and Finance Committees of a number of local and international investees.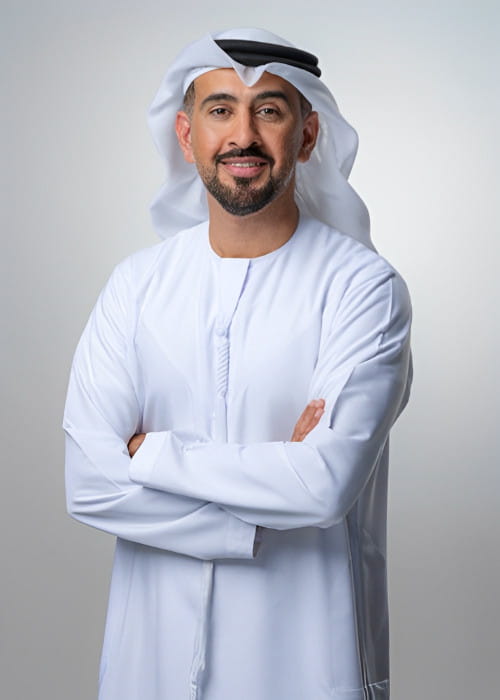 Abdulaziz Alobaidli
Chief Operating Officer
Abdulaziz Alobaidli has rejoined Masdar as Chief Operating Officer to oversee the delivery and operations of its renewable portfolio, as well as Engineering, Supply Chain and Energy Services. Mr. Alobaidli previously served as general manager at Masdar subsidiary, the Shams Power Company, from 2015 to 2018.
Mr Alobaidli had worked for TAQA since 2018, leading its domestic Power and Water generation business, where he oversaw a portfolio with a capacity of 22.4 gigawatts and 1120 million imperial gallons per day.
With over 16 years' experience in the energy and utilities business, including renewables, Mr. Alobaidli has served on the boards of directors of several generation and water desalination companies across the UAE and the Middle East.
Over the course of his career, Mr. Alobaidli has been involved in a number of landmark renewable projects, including the Shams 1 CSP project, Noor Abu Dhabi PV project and, most recently, the Al Dhafra PV project.
Mr. Alobaidli earned an M.Sc in Energy Engineering (specializing in power plant technology) from RWTH Aachen University in Germany and a B.Sc in Mechanical Engineering from UAE University. He received the Emirates Energy Award in 2013 and was a member of the Zayed Future Energy Prize Review Committee.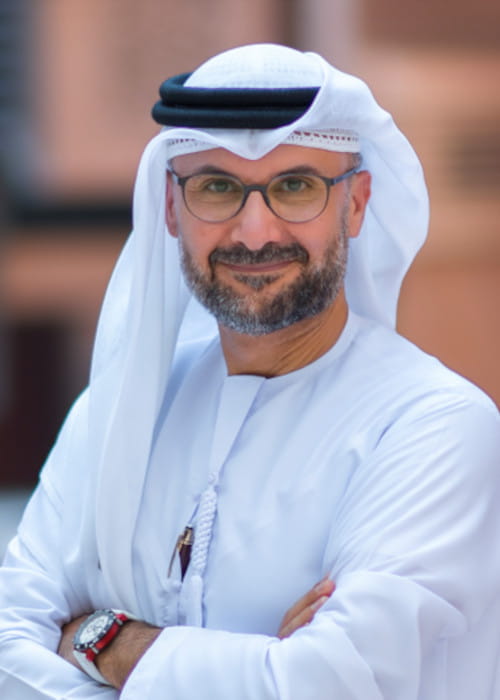 Mohammad Abdelqader El-Ramahi
Chief Green Hydrogen Officer
Mohammad Abdelqader El-Ramahi is responsible for the establishment and development of Masdar's new green hydrogen business. This will contribute to the positioning of the UAE as a global green hydrogen production and export hub.
The green hydrogen business at Masdar is actively developing cutting-edge programs that will be a significant pillar of the energy transition. It has signed a number of agreements since 2021, including a US$5 billion strategic alliance with ENGIE to drive UAE's green hydrogen economy and plans to develop 4 GW capacity green hydrogen plants in Egypt.
Among other highlights, Masdar is exploring the production of sustainable aviation fuels in the UAE using solar-to-green hydrogen and waste gasification, in tandem with bp, ADNOC, Etihad and Tadweer. In addition, Masdar is developing a 2 GW capacity integrated offshore wind and green hydrogen project in Azerbaijan.
Mr El Ramahi holds a bachelors degree in mechanical engineering. He is also a chartered Engineer, Chartered Environmentalist and Chartered Water and Environmental Manager from CIWEM UK, with equivalency to MSc degree in Engineering UK.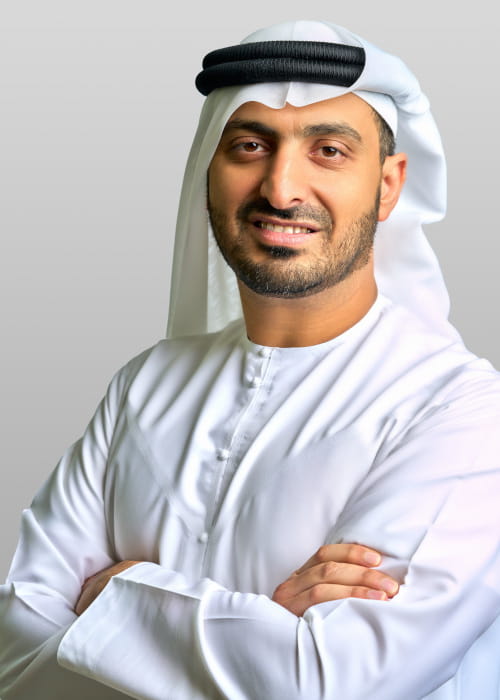 Fawaz Al Muharrami
Deputy COO, Engineering, Delivery and Supply Chain
Fawaz Hadi Salem Ali Al Muharrami is the Deputy COO, Engineering, Delivery and Supply, where he is responsible for steering and guiding teams to achieve performance excellence in investment, greenfield development, bidding, mergers & acquisitions, asset management and operations for large-scale renewable energy projects locally and globally. He also oversees Masdar's Energy Services activities, and its growing portfolio of energy efficiency projects and off-grid renewable energy projects.
Mr. Al Muharrami was previously the Director, Delivery, Bids and Supply Chain for Clean Energy. Mr. Al Muharrami joined Masdar in 2009 as an engineering manager at Hydrogen Power Abu Dhabi, and subsequently managed delivery of the Port Victoria Wind Power Project, a 6 MW wind farm in the Seychelles launched in June 2013. Additionally, he was involved in securing the 117 MW Tafila wind farm in Jordan, and a 50 MW wind farm in the Sultanate of Oman, the first large-scale wind farm in the GCC. He later served as the Executive Managing Director of the third phase of the Mohammed bin Rashid Al Maktoum Solar Park, an 800 MW project won by a Masdar-led consortium that set a new world record for the lowest solar tariff in June 2016 and delivered the project successfully in 2020.
Mr. Al Muharrami also serves as a board member for the Dumat Al Jandal 400 MW wind project in the Kingdom of Saudi Arabia, the Sharjah Waste to Energy project and the MBR Phase III project. He also served on a number of advisory committees for projects like the 402 MW Dudgeon offshore wind farm in the UK and the ESI Carbon Capture project in Abu Dhabi.
Before joining Masdar, Mr. Al Muharrami worked for nine years in the oil and gas industry, including being project leader at the Abu Dhabi Marine Operating Company (ADMA-OPCO). He also served as senior process engineer in the National Petroleum Construction Company (NPCC), and worked on numerous projects for clients such as the Abu Dhabi Company for Onshore Oil Operations (ADCO), Oil and Natural Gas Corporation Limited (ONGCL) of India and Iran Oil Company (IOC), among others.
Mr. Al Muharrami holds a bachelor's degree in Engineering Management from the Higher Colleges of Technology, Abu Dhabi, where he earned the distinction with highest honor. He also holds a Higher Diploma in Chemical Engineering with distinction.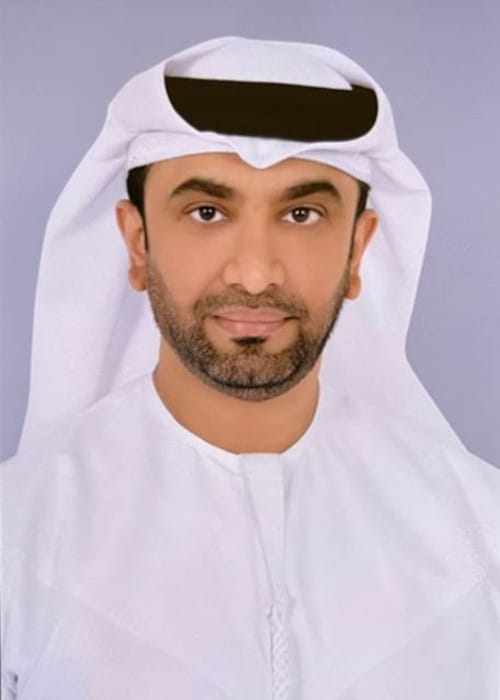 Mohamed Al Nuaimi
Executive Director, Internal Audit
Mohamed Al Nuaimi is the Executive Director of Internal Audit at Masdar. He joined Masdar in 2008 as an assistant financial controller, and since 2011 he has been heading Masdar's Internal Audit function. In this role, he facilitates Masdar Internal Audit's mandate, which is to enhance and protect the organizational value by providing risk-based and objective assurance, advice, and insight.
Before joining Masdar, Mr. Al Nuaimi served other UAE government entities, including the Crown Prince Court of Abu Dhabi, the President's Office, and the UAE Air Force as an aerospace engineer for 11 years. He also helped in setting up the internal audit function at the UAE Ministry of the Foreign Affairs and International Cooperation in 2011.
In 2008 Mr. Al Nuaimi was awarded a Master of Business Administration (MBA) from Abu Dhabi University received, in 2007 he received his Bachelor's in Applied Business and Management from the Abu Dhabi Higher Colleges of Technology, and in 2000 he received a BTEC National Diploma in Aerospace Engineering (Aviation) from the United Kingdom. He has been a Certified Fraud Examiner (CFE) since 2018.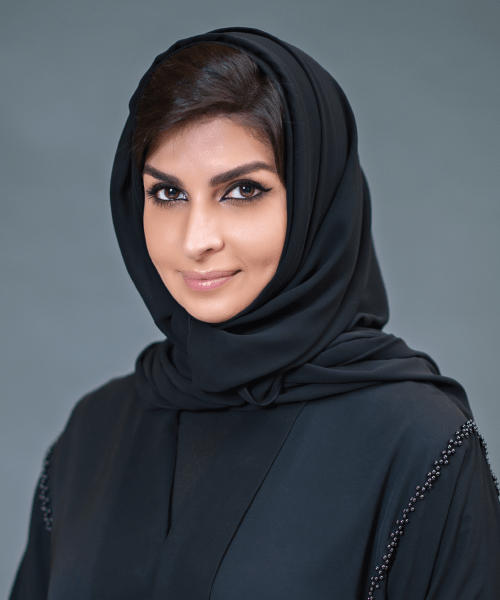 Dr Lamya Nawaf Fawwaz
Executive Director, Brand & Strategic Initiatives
Dr. Lamya Nawaf Fawwaz is the Executive Director of Brand and Strategic Initiatives at Masdar. She is responsible for leading the company's communication and branding strategies and implementing an effective stakeholder engagement strategy to build, strengthen and maintain relationships with key stakeholders to advance the organisation's business and corporate social responsibility goals.
In her current role, Dr. Fawwaz serves as director of the Zayed Sustainability Prize, an annual award that accelerates the development of sustainable solutions that promote prosperity across the world; leads Abu Dhabi Sustainability Week, one of the world's largest sustainability gatherings; serves as program director of the UAE-led Women in Sustainability, Environment and Renewable Energy (WiSER) initiative, which aims to encourage more women to be involved in innovative solutions to the world's energy and climate challenges; and oversees Masdar's youth outreach initiatives, which aim to inspire and empower the next generation of sustainability leaders.
Prior to joining Masdar, Dr. Fawwaz was the Vice President of Institutional Advancement and Public Affairs at the Masdar Institute of Science and Technology, the world's first graduate level university dedicated to advanced energy and sustainable technologies.
Dr. Fawwaz graduated from the George Washington University with a Doctorate in higher education administration and a Master's degree in Information System Technology.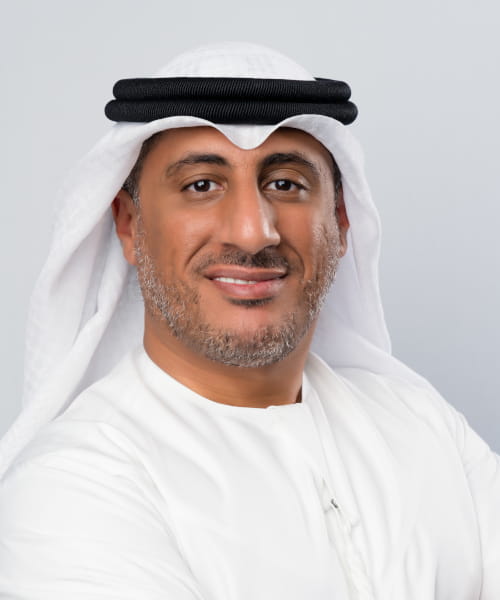 Tareq Al Qubali
Executive Director, People and Corporate Services
Tareq leads the Masdar Group's Corporate Services unit, where he brings a wealth of experience in the support/corporate services sector, and is actively engaged in various internal and external ad-hoc strategic assignments. He joined MASDAR in January 2011 as the Head of Corporate/Strategic Performance Management, where he was instrumental to the organization's reform and application of its corporate strategy and performance management program.

Prior to joining Masdar, Tareq spent much of his career in the oil & gas industry. His experience spans across strategic planning and execution, corporate support services, business reporting/Intelligence, stakeholder management, board governance, and operational performance management.

Tareq holds an Executive Master's degree in Strategic Management from CERT in collaboration with MIT Sloan School of Management and Harvard Business School, and is an alumni of London Business School.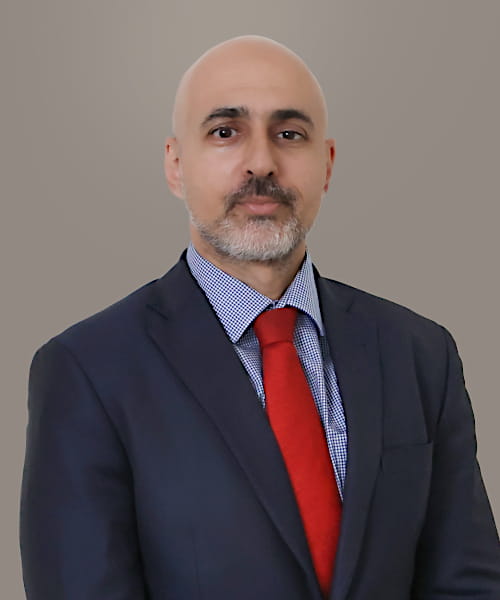 Dr Nikolas Meitanis
Executive Director, Strategy & Corporate Development
Dr Nikolas Meitanis joined Masdar in 2010 to work on the Abu Dhabi Carbon Capture and Storage Network project and other carbon market related activities. Over the years he has held various commercial, investment management, and strategy roles.

In his most recent assignment, Dr Meitanis supported the Masdar CEO and C-suite on a variety of initiatives, including strategy formulation, business development, stakeholder engagement, and had various managerial responsibilities.

Other professional experience includes strategic management consulting with BCG and Roland Berger.

Dr Nikolas holds a PhD in low energy nuclear physics from the Massachusetts Institute of Technology.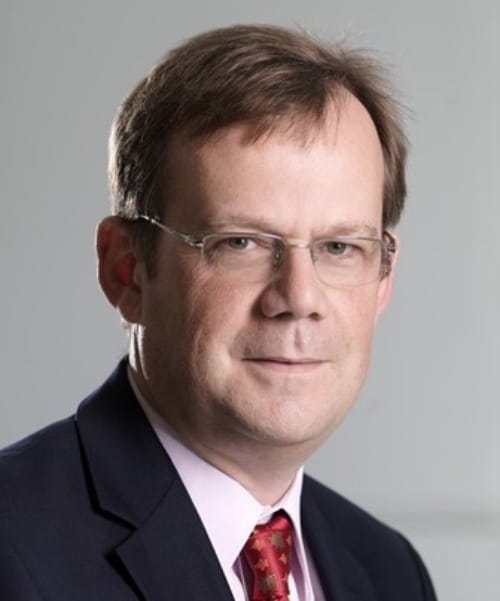 Jonathan Evans
General Counsel, Legal
Jonathan Evans is General Counsel for Masdar, where he has oversight of the Legal team, who provide the company's legal guidance, governance and compliance requirements.
Mr. Evans was General Counsel and Company Secretary of Emirates Global Aluminium from 2014 – 2020, leading both the Company's Legal and Compliance teams. Prior to that, Mr. Evans was part of Mubadala's Legal and Compliance Department and was seconded to Masdar, Abu Dhabi Future Energy Company PJSC, from 2008 to 2013, where he served as General Counsel.
Before joining Mubadala, Mr. Evans specialized in energy and infrastructure projects and the legal and regulatory reform of energy markets at Norton Rose where he worked between 1997 and 2007.
Mr. Evans studied Law at the Polytechnic of Wales, was called to the Bar at Gray's Inn in 1990, and practiced as a barrister in chambers from 1990 to 1996. He holds a Master's degree in International and Comparative Law from Georgetown University and a Master's degree in Law from King's College London.